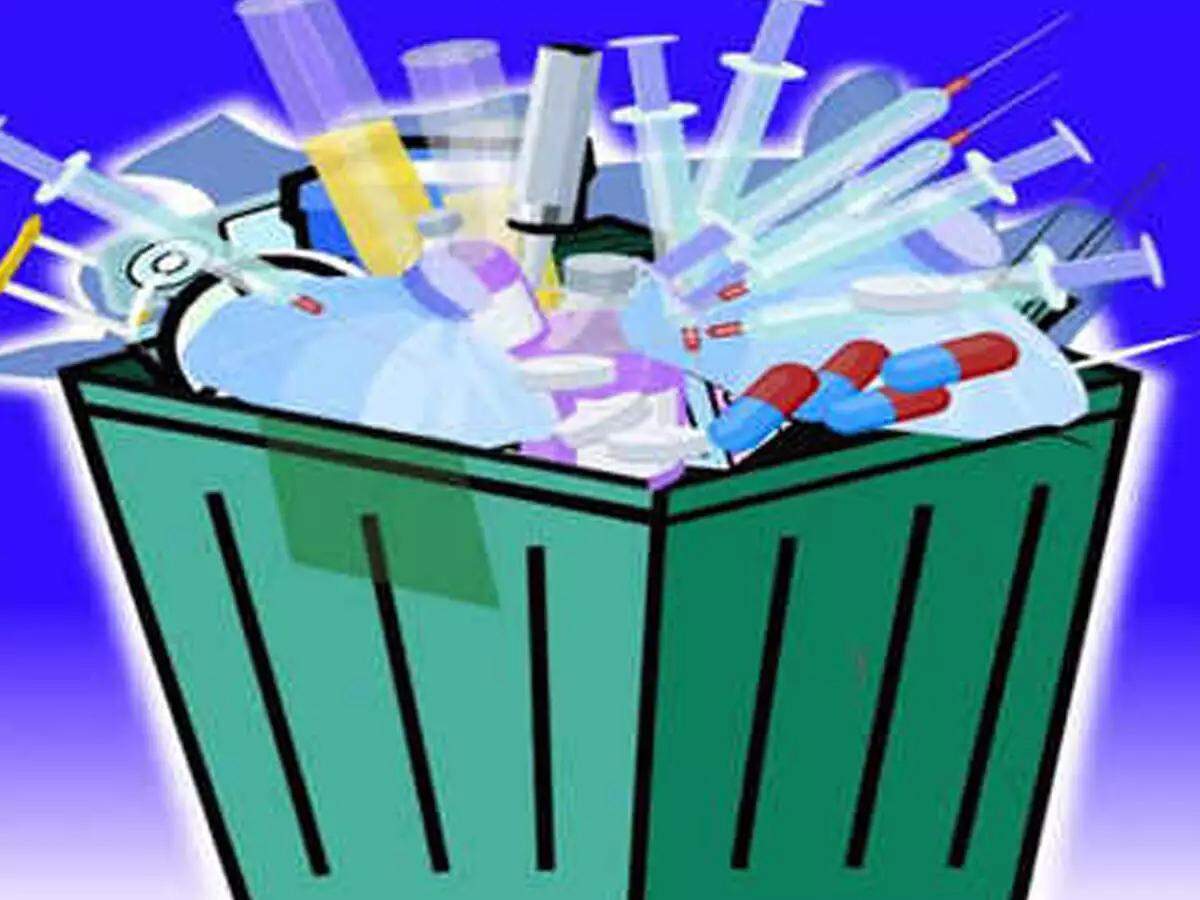 GURUGRAM: As many as 50 healthcare facilities, including diagnostic laboratories and private clinics, in the city have been sent show-cause notices as they have failed to obtain the statutory authoritisation for handling
biomedical
waste from
Haryana State Pollution Control Board
(HSPCB), officials said.
An HSPCB official said the board recently issued final notices to 50 healthcare facilities in the city and told them to comply with the Biomedical Waste Management Rules, 2016, within a week, else strict action would be initiated against them.
"We have sent show-cause notices to the healthcare units which are yet to get no objection certificate (NOC ) for handling biomedical waste management rules. We have asked them to reply within seven days failing which we will take necessary action against them," an official said. According to the HSPCB data, the city has 583 health units.
Biomedical waste is the waste generated in the diagnosis, treatment or immunisation of human beings or animals, in research or in the production or testing of biological products, including all categories of infected and toxic waste that is a potential threat to human beings and the environment.
Human and animal anatomical waste, solid waste, expired medicines, mercury thermometers, chemical waste, body fluid, blades, contaminated wast like plastic bags, bottle, pipe and used needles and syringes all come under bio-medical waste.
According to Biotic, the MCG's concessioner for biomedical waste management in the city, Gurgaon generates around 7 tonnes of hazardous biomedical waste daily, including 1.5 tonnes of Covid-19 waste, said Vishesh Gaur, director, Biotic.
As per rules, all healthcare facilities, irrespective of the method of treatment and the quantity of biomedical waste, have to seek authorisation from HSPCB.
"Yes, there are many healthcare facilities which do not have authorisation to handle biomedical waste in the city yet, " he added.
As per the biomedical waste management rules, all healthcare units are to establish a bar-code system for bags or containers containing biomedical waste for disposal.
In fact, all units are also supposed to maintain four colour-coded dustbins (green, red, blue and black) for scientific disposal of such biomedical waste through segregation, collection and treatment to minimise the adverse impact on health workers and environment.
The 'yellow' bin collects anatomical waste, the 'blue' bin collects surgical tools and needles, while the 'red' bin is for plastics, such as syringes and IVpacks and 'black' bin for chemical waste.
"If health facilities are found to be violating the norms, action will be taken. Improper disposal of waste increases the risk of infection to the garbage collector," said Dr Virender Yadav, chief medical officer.